Over 500 Passionate Staff Needed At NeoPath Inc. - Owerri
Friday, 22 April 2016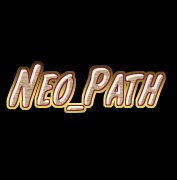 Contacts

NeoPath International

08110333552
Item description
URGENT VACANCY AT NEOPATH INC. NIG. LTD _._.
Due to the need for business expansion in the company, the management of NeoPath Incorporated (in-line with its foreign partners) wishes to inform the general public about the availability of various vacant positions in its newly established branches in various cities within the nation. At the time of compiling this data, the company is in an URGENT need of over 500 vibrant and passionate workers for the various vacant positions.
AVAILABLE POSITIONS _._.
As newly established branches, there are numerous job positions waiting to be filled up. These positions range from low-ranked positions to top-ranked positions.
Some of the available top-ranked positions include:
1.) Directors
2.) Marketers
3.) Instructors
4.) Units Heads
5.) Branch managers
6.) Head of Operations
7.) Regional Supervisors
8.) Business development Officers
9.) etc.
APPLICATION REQUIREMENTS/SKILLS _._.
According to an adage, "Nobody has a fixed potential", therefore this company does not restrict its recruitment to a particular set of academic qualifications. Rather, we are more concerned with the personal skills and potentials of their staff. Meanwhile the following skills are essential:
1.) Vibrant and Smart
2.) Fast learning ability
3.) Ability to get results
4.) Passion for the work
5.) Good listening ability
6.) Ability to work as a team
7.) Good personal potentials
8.) Remarkable creative ability
MODES OF APPLICATION _._.
Interested and qualified candidates are urged to visit our recruitment portal ( httpNeoPathNg.com/recruit.php ), then fill & submit the recruitment application form. … ALTERNATIVELY, you can submit your CV via email to recruit@neopathng.com .
APPLICATION DEADLINE _._.
Due to the huge number of needed staff, the recruitment process will be terminated whenever we are able to employ the required number of staff. Whenever the recruitment process is terminated, the recruitment portal ( httpNeoPathNg.com/recruit.php ) will be taken off. Therefore, if you are unable to access our recruitment portal, it simply implies that 'Recruitment has Ended'.
CRITERIA FOR EMPLOYMENT _._.
Every participant has an equal chance of employment. Employment is strictly based on individual potentials, ability to take decisions, and individual performance during the screening exercise. Successful participants will be shortlisted and enrolled for the company's training, where they will be taught more about the company and the job.